World, meet Stacey B. An avid outdoor explorer, awesome father and a valued member of the StorQuest family. He truly embodies the #MakeRoomForAwesome mentality and with a no excuses attitude he works as hard as he plays. Stacey loves to stay active and is a fan of everything from camping and running to water sports like wake boarding and jet skiing. The most important part of his day is spending time with his boys in the great outdoors.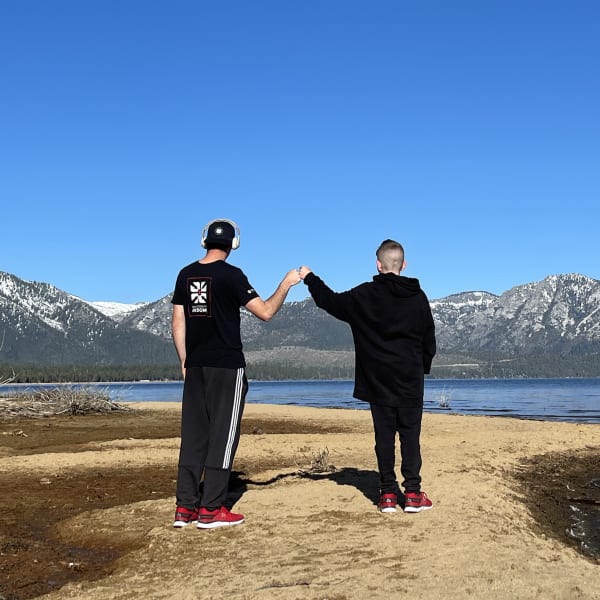 Stacey has been with StorQuest for over six years, working his way up quickly with his attention to detail, awesome Guest service and positive outlook on life. As our resident storage and outdoor expert, his advice to Guests is, "When you declutter your space, you reorganize your surroundings, which brings your next great adventure that much closer."
When we asked Stacey what he loved most about StorQuest he exclaimed, "What I love about the StorQuest environment is the family aspect, we don't just care about your stuff we care about your lifestyle."
When he's not helping Guests make room for explorations in their own life, it's no surprise that he's outside with his kids on hikes, boating around the lake, or coaching on the local soccer field.
Something Stacey is most proud of is in 2018 he committed to living a healthier lifestyle. He started making better food and drink choices and made sure to get active every single day. He's lost over 70 pounds with a renewed energy and passion for life!
What will he do next? Stacey's next big bucket list item is to hike and camp the Grand Canyon with his kiddos!
Are you ready to champion a more awesome life just like Stacey? Make room for all of your hobbies and adventure gear with the help of StorQuest!