LOCK DOWN YOUR SPECIAL RATE - RENT NOW!
ON THE FENCE? 

NO SWEAT. RESERVE A UNIT FREE TODAY. 

 
Self Storage Units in
Friendswood, TX
Friendswood's incredible quality of life attracts new families into its community each year. Let StorQuest Self Storage take care of all your storage needs whether you're new to town and need a little extra space, or you're a long-term resident looking to renovate or reorganize your home. We even have spaces large enough to store your car, boat, RV, or trailer.
By offering a wide range of storage units, our customers are ensured we'll have the perfect solution to fit their needs. You'll also appreciate our clean and secure facility for storing all your important personal belongings. Our competitively priced units range in size from 5X5, which is about the size of a locker, to a 10X40, which is large enough to fit the contents of a 4-5 bedroom home, including appliances. Our popular climate-controlled options provide peace of mind during our hot Texas summers.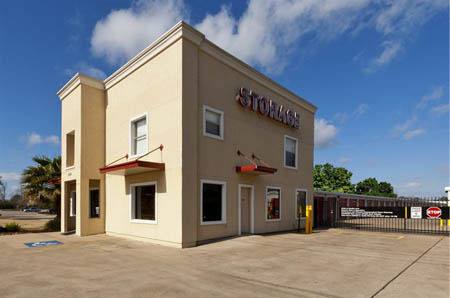 Heated and Cooled Storage
StorQuest Self Storage in Friendswood, Texas, offers heated and cooled storage spaces. These units are perfect for storing your temperature-sensitive belongings. Businesses in particular will appreciate this type of storage. It is ideal for upholstered furniture, photographs, and paperwork. By maintaining your storage unit within a set temperature range, we help to prolong the shelf-life of your stored items.
For more information on StorQuest Self Storage and our storage units for rent in the Friendswood area, contact our leasing office today. Our staff are here to help you get started with storage.