COMING SOON - RESERVE TODAY!
Have no reservations about reservations. That's right, no credit card or deposit required.
Find the Right Fit at StorQuest
Conquer your to-do list with StorQuest. We have the perfect solution for storing your outdoor gear, your business files, and your extra stuff at our brand-new facility in Kissimmee, Florida. Choose a climate-controlled space for more sensitive things, a parking spot to store your RV, or a traditional unit to hold everything else. At StorQuest, we've thought of everything to help you.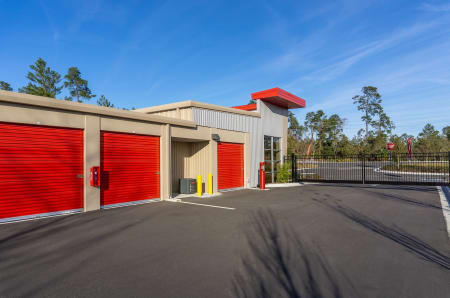 Your Stuff Matters. So Does Your Storage Journey.
We're committed to simplifying self storage. Our game-changing approach to storing your stuff makes your experience seamless, from the moment you reserve your new unit. Get in, get out, and get on your way with 24/7 access to your belongings, convenient use of dollies and carts, and an easy-to-use online bill payment portal. Log a few miles on the bike after work or head to the coast for some weekend wave action. Our state-of-the-art facility is dedicated to making your storage journey awesome, no matter what adventure life takes you on.
Ready to make more room for adventure? Take a look at our unit options and reserve your space at our rental kiosk anytime. It's available 24 hours a day, 7 days a week.