LOCK DOWN YOUR SPECIAL RATE - RENT NOW!
ON THE FENCE? 

NO SWEAT. RESERVE A UNIT FREE TODAY. 

 
Self Storage Units in
Indio, CA
StorQuest offers a variety of self storage solutions that will help you get organized and reclaim space in your closets, garage, or office. At StorQuest Self Storage in Indio, CA, we know just how important extra storage space can be for your day-to-day life.
That is why we offer a wide variety of storage sizes designed to accommodate your unique needs.
The storage units in Indio vary in size from 5X5 (25 sq. ft.) to 14X47 (658 sq. ft.). Select lockers offer roll-up doors and drive-up access. Our small storage units are ideal for boxes and small furniture, while our medium-sized units provide space to store the contents of a one or two bedroom home.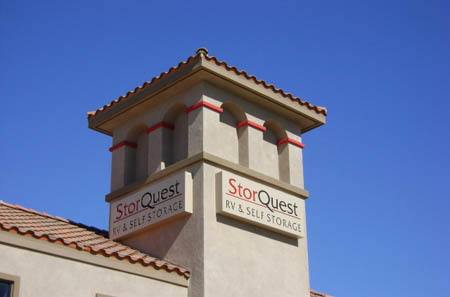 We also offer large lockers that are perfect for businesses in need of a space to store overflow inventory of equipment or tools. Need an extra-large space for a five bedroom house or larger? We have that too, along with parking for your RV, boat, or motorcycle.
Climate-Controlled Storage
StorQuest Self Storage in Indio, CA, also offers climate-controlled spaces. These units are ideal for individuals and businesses that plan to store temperature-sensitive items such as paperwork, files, records, upholstered furniture, artwork, and photographs. This added feature helps to ensure that your belongings never get to hot or too cold.
Contact StorQuest Self Storage for more information on the storage solutions available at our Indio facility. Month-to-month lease terms available.