Outdoor enthusiast Jordan Kahana is living the dream. He quit his job to travel the country, and on his way to Arizona he spotted two dogs sitting in the middle of the road. After a visit to the vet, he decided to adopt the two Border Collie/German Shepherd pups and bring them along on his epic adventures. Since then Jordan, Zeus, and Sedona have explored over 35 states and traveled through some of America's most legendary landscapes. Throughout their travels, Kahana has snapped plenty of pictures of his adventure squad chasing sunsets, testing their boundaries, and honoring the little things in life.
Jordan teamed up with StorQuest so we could help him get organized and out on the road to his next adventure. Check out what he did!  
Sequoia National Park, CA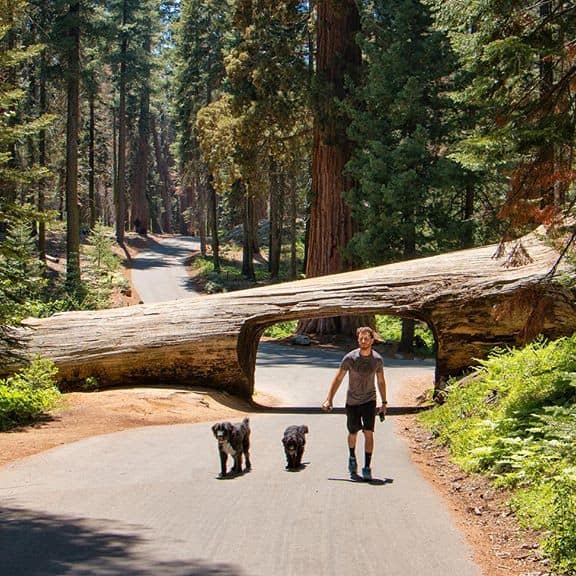 Stopping in places like Sequoia National Park, the adventure squad daydreamed and reflected on life as they surrounded themselves with some of the world's largest living trees in the Sierra Nevada Mountain Range.  
Yosemite National Park, CA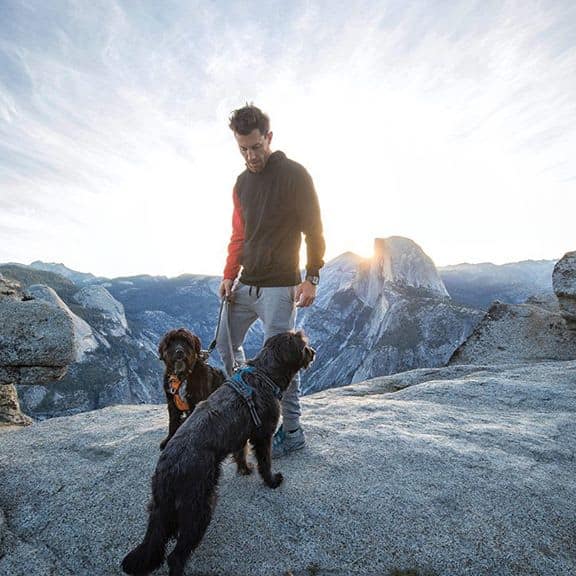 The squad also took their adventures to an icon of America's majestic natural beauty, California's Yosemite National Park. They rose with the sun as they started their rad hike up Glacier Point for a sunrise that most go their whole lives without experiencing. They wandered down to the hidden jewel of Yosemite, Tenaya Lake, sun soaked, and took in epic views of the granite peaks and domes sitting across the mirrored waters.
Crater Lake National Park, OR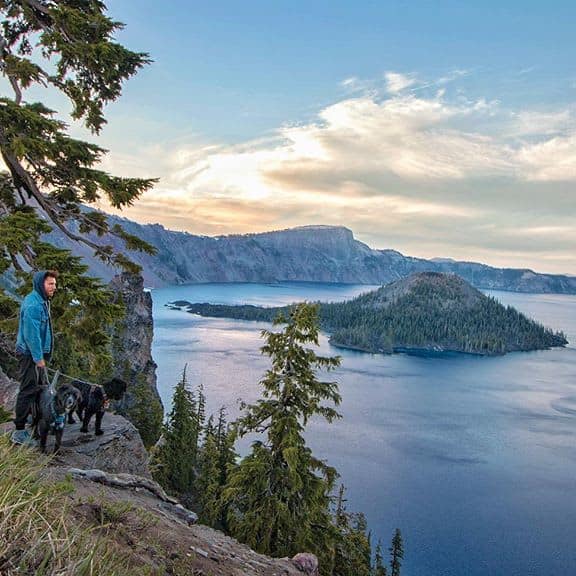 Making their way North, Jordan and his adventure pups had their eyes set on one of the 7 wonders of Oregon – Crater Lake National Park. Here they gazed in awe as they looked over the remains of a massive volcanic collapse that created some of the bluest and deepest waters in America. 
Oregon Waterfalls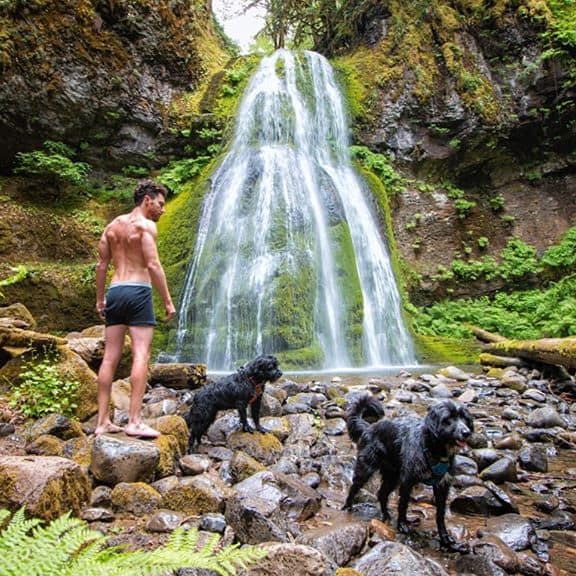 Falling in love with Oregon's natural beauty, the adventure squad needed to witness some of the state's 238 waterfalls. Taking their adventures to Lemolo Falls and Spirit Falls in the Umpqua National Forest, the team relaxed and refreshed as they enjoyed the roars of the thundering waterfalls. 
Lake Tahoe, NV

Once Jordan, Zeus, and Sedona had their fix of Oregon, they headed to the largest alpine lake in North America – Lake Tahoe, Nevada. For the first time, the squad sat surrounded by the soaring Sierra Nevada Mountains and stared at the waters that seemed bluer than the sky.
Adventures Through Arizona and Utah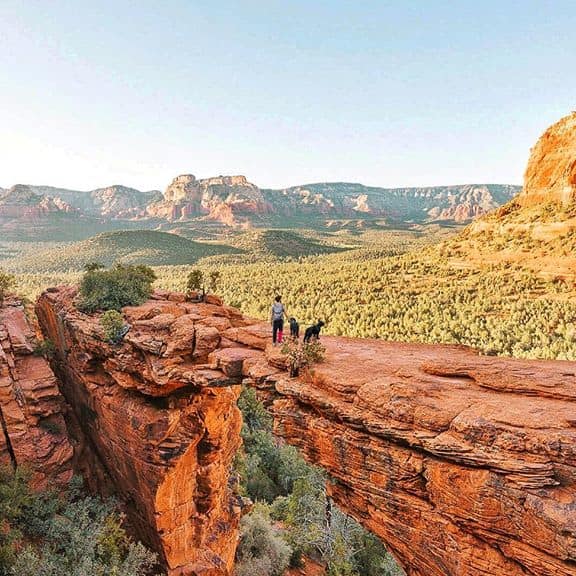 For the finale of their epic road trip, the squad chose to make their way through Arizona and Utah. Their adventures included walking across the intimidating Devil's Bridge in Sedona, looking down the towering 7,400-foot Grand Canyon, and taking epic photos at Bonneville Salt Flats. 
Embody StorQuest
By teaming up with StorQuest, Jordan Kahana is able to do what he loves. He believes that spending time outdoors is an absolute game changer when it comes to connecting with the world around you. Jordan and his dogs do the things we encourage everyone to do – make room for awesome, then make it happen. He can travel freely with the peace of mind that all his belongings are stored with the best at StorQuest Self Storage. 
Ready for an adventure of your own? Give us a call to find your own awesome.