LOCK DOWN YOUR SPECIAL RATE – RENT NOW!  ON THE FENCE? NO SWEAT. RESERVE A UNIT FREE TODAY. 
Self Storage Units in
Richmond, TX
We look forward to guiding you through your next big move.
At StorQuest Self Storage, we have the right solution for organizing all your personal belongings, extra business files, and clutter. Our covered spaces are perfectly sized for your boat, RV, car, or trailer.
We know life doesn't always come in one size, so we offer a wide range of storage options to fit your needs; starting on the small end with our 5x5 – which is about the size of a hall closet – all the way to our large 10x35, with enough space to store the contents of a very large home, plus appliances.
Additionally, our popular climate-controlled storage options can provide peace of mind during our Texas summers.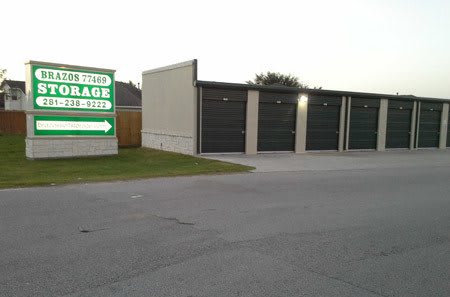 Whether you're looking for month-to-month storage options or something long term, we have a great deal that's sure to fit your budget. We offer competitive pricing, and our $1 first-month rental special is the best value in town.
Reserve a storage unit today or contact us to learn more about our options at StorQuest Self Storage.
Professional Storage Service
At StorQuest Self Storage in Richmond, we are dedicated to providing you with outstanding customer service. Our staff are on site seven days a week to assist you in selecting a storage unit. We will be happy to assess your needs so that we can get you into the right storage unit. When you have questions, we have solutions. Our experienced staff will have the answers to all of your self storage queries.
For more information on how to select the right self storage unit, contact our team of storage professionals at StorQuest Self Storage in Richmond, Texas. We'll be sure to find you a unit that meets both your spatial and budgetary constraints.